Guide on how to view your COVID-19 vaccination status online and download or print it as a PDF document.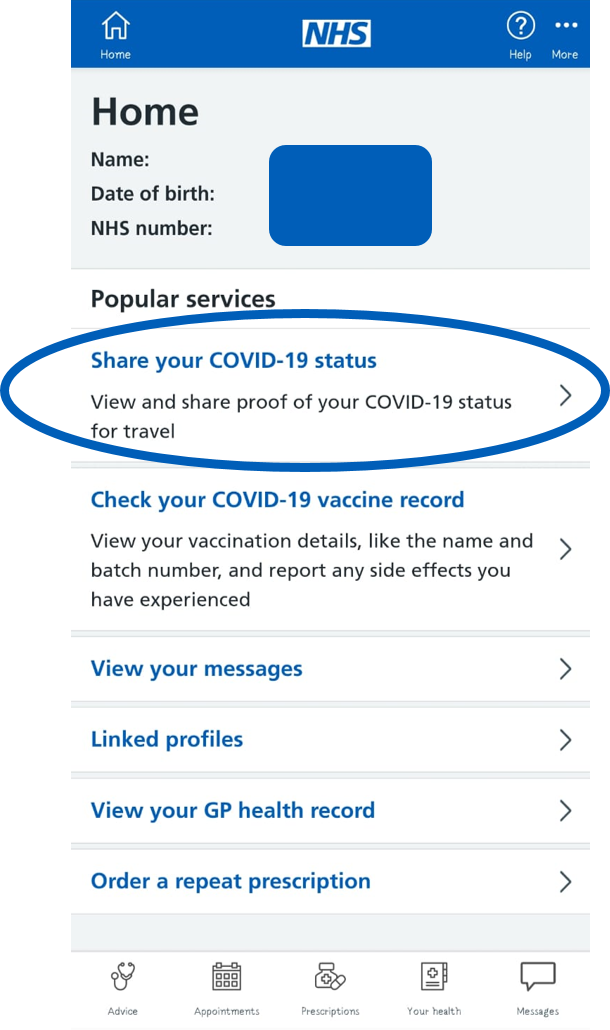 Log in as normal via the NHS App.  On the home page tap on the " Share your COVID - 19 status".
---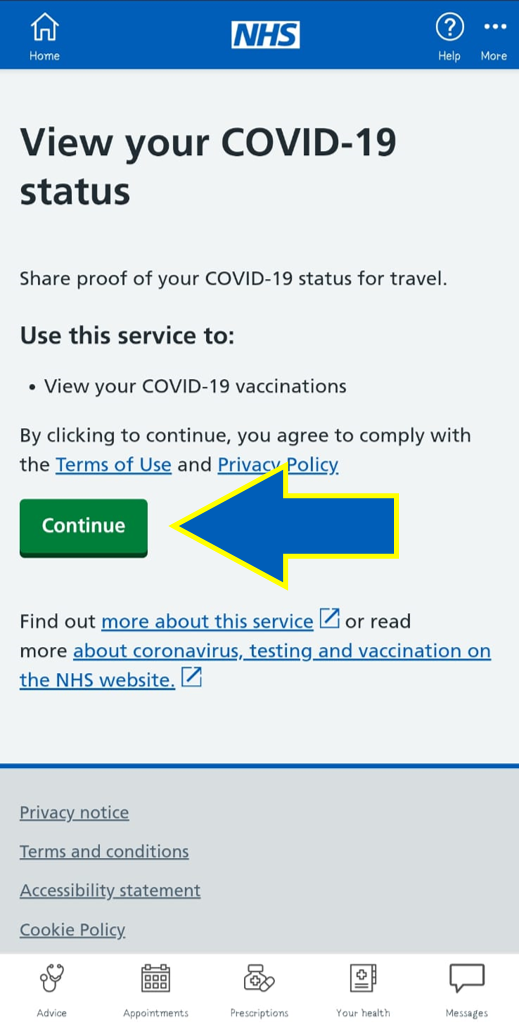 It will then take you to this page, Tap on "Continue".
---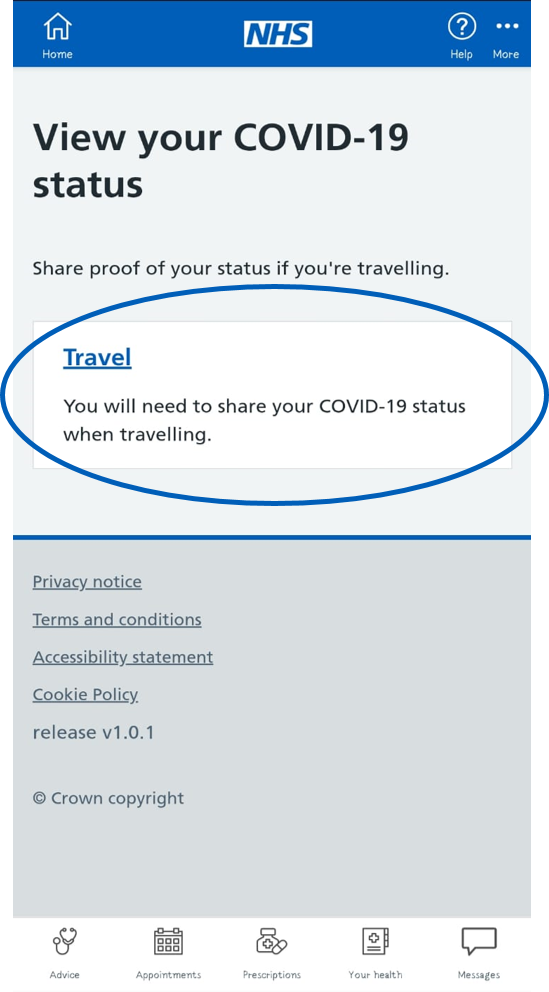 To share proof of your status when traveling, tap on the "Travel" tab.
---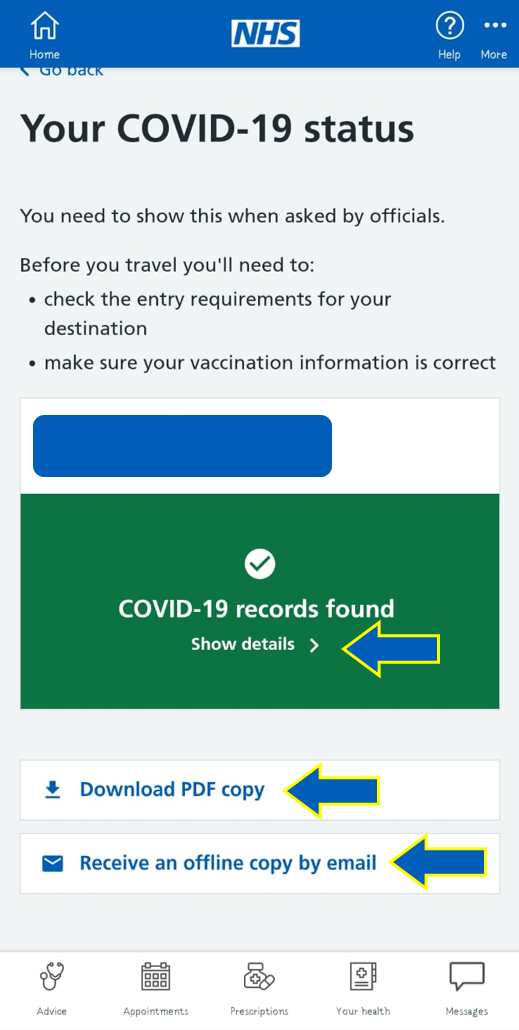 Your Covid-19 status:
Tap on "Show details" to view your status via the app
Tap on "Download PDF copy" to download a copy
Tap on "Receive an offline copy by email" to have the document be sent to your registered email.
Covid-19
Coronavirus (COVID-19) vaccine