Platinum Jubilee Bank Holiday 2022
We want to give you advanced notice that all food bank Welcome Centres (and home delivery service) will be closed on Thursday 2 June, Friday 3 June and Saturday 4 June.
We will open again on Monday 6 June as normal.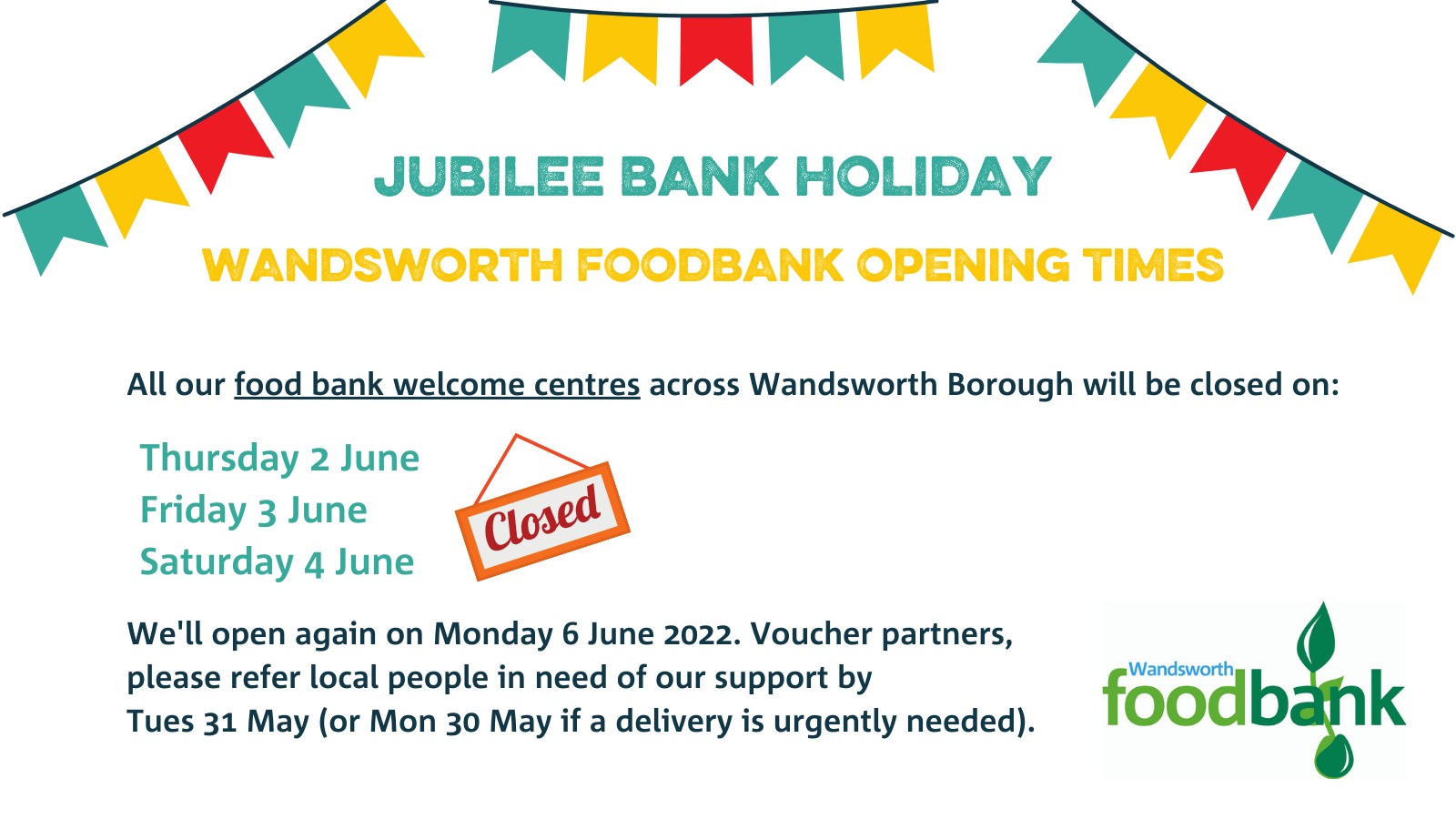 ---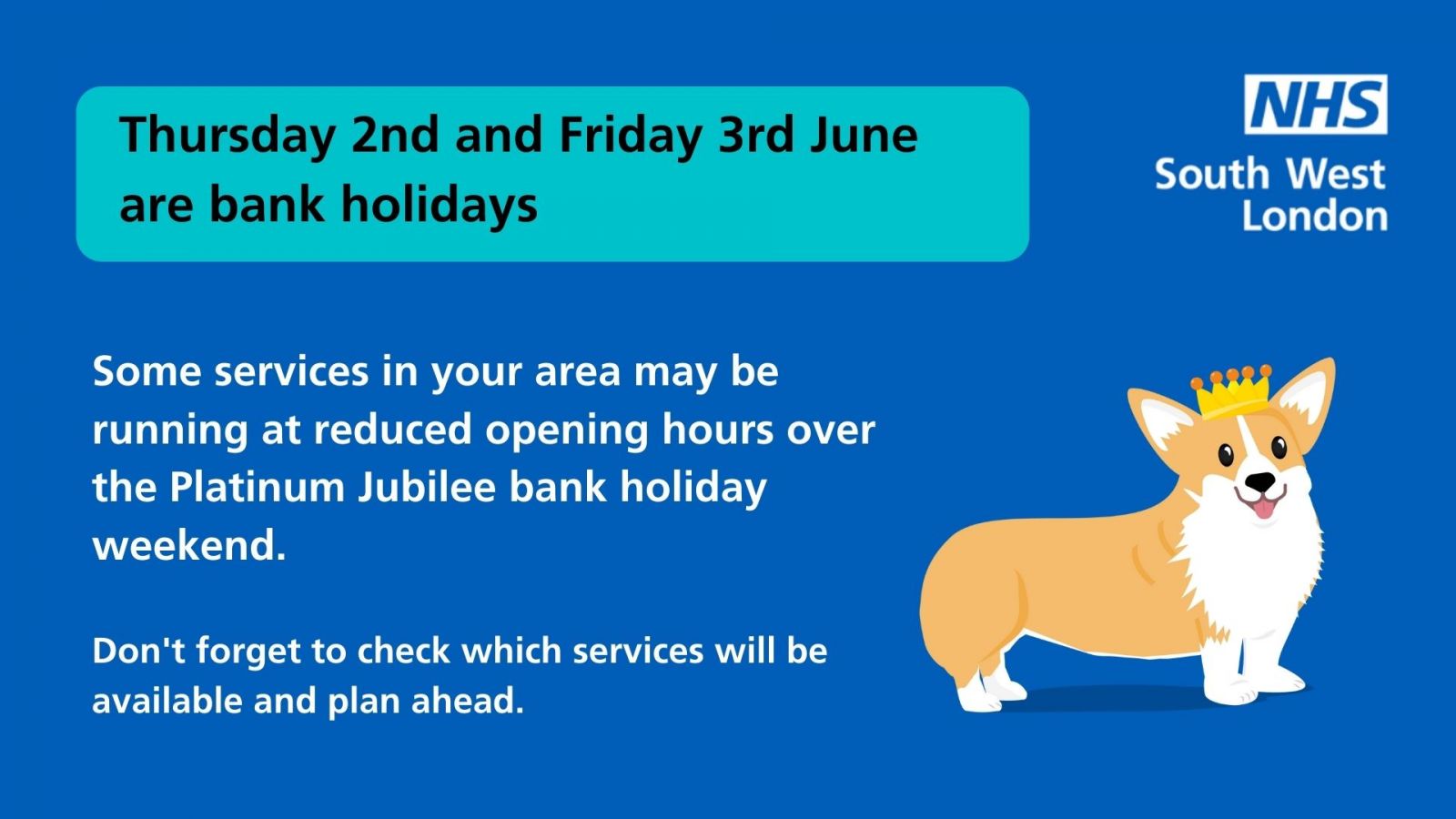 Some services in your area may be running at reduces opening hours during the Platinum Jubilee bank holiday weekend.
Don't forget to check which services are available and plan ahead.
---
Do you take medication regularly?
Be prepared for the Jubilee weekend Thursday 2nd - Sunday 5th June.
It important to check your prescription and order what you ned in plenty of time.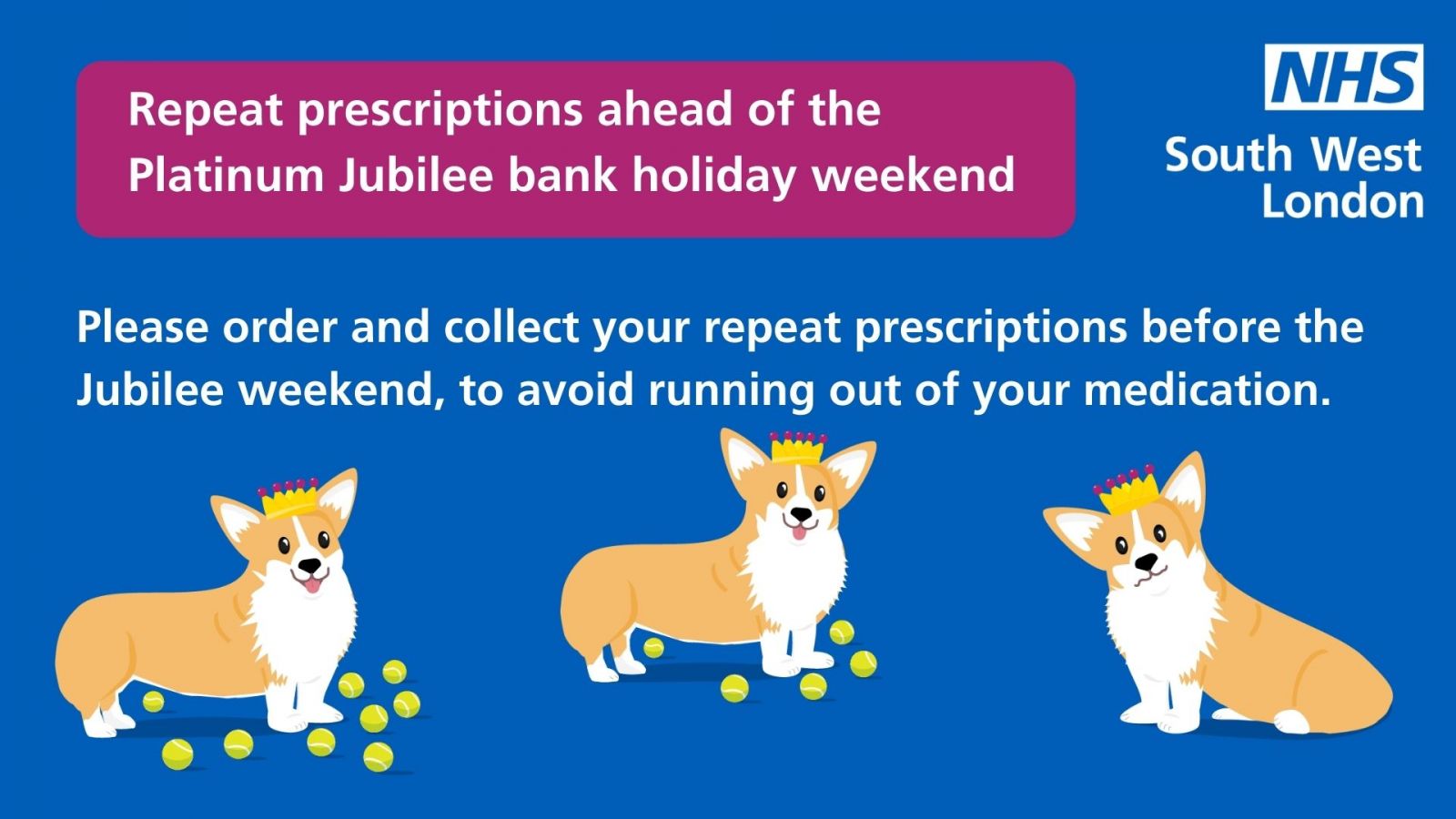 ---
London Pharmacy opening hours for The Platinum Jubilee Bank Holidays 2022
Bank Holidays can affect the opening hours of local pharmacies. This document provides the opening hours for pharmacies in London which have been asked to open over the Platinum Jubilee Bank Holiday period. Please note that Saturday 4th June and Sunday 5th June 2022 are not a bank holidays, however there will be some pharmacies who normally open who will be closed on these days.
There may be additional pharmacies opening which are not listed. If the pharmacy you would like to visit is not listed here, then you can check their opening hours by searching at www.nhs.uk/service-search/find-a-pharmacy  or by calling NHS 111
London Pharmacy opening hours for The Platinum Jubilee Bank Holiday 2022 (PDF)
---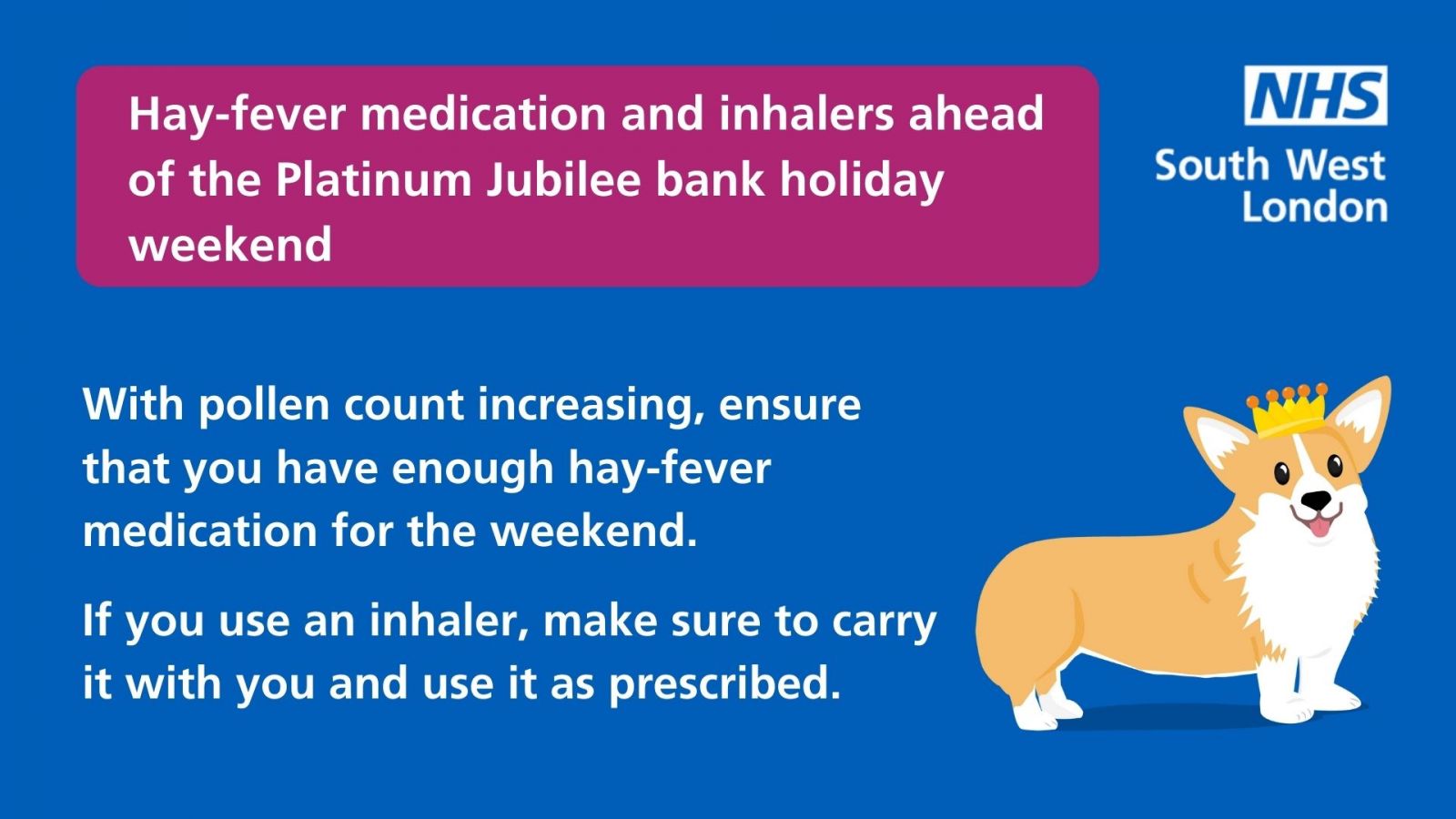 Do you suffer from hay-fever or use an inhaler?
With the upcoming Jubilee weekend, make sure that you have enough hay-fever medication and carry your inhaler with you.
Published: May 26, 2022