You can be booked for Face to Face appointments
If you know that your concern or condition will require a face to face appointment, or that is your preference, please indicate this on the online booking request form, or speak to a member of our reception team. Please remember to give us as much information as possible.
We will do our best to accommodate this.
Thank you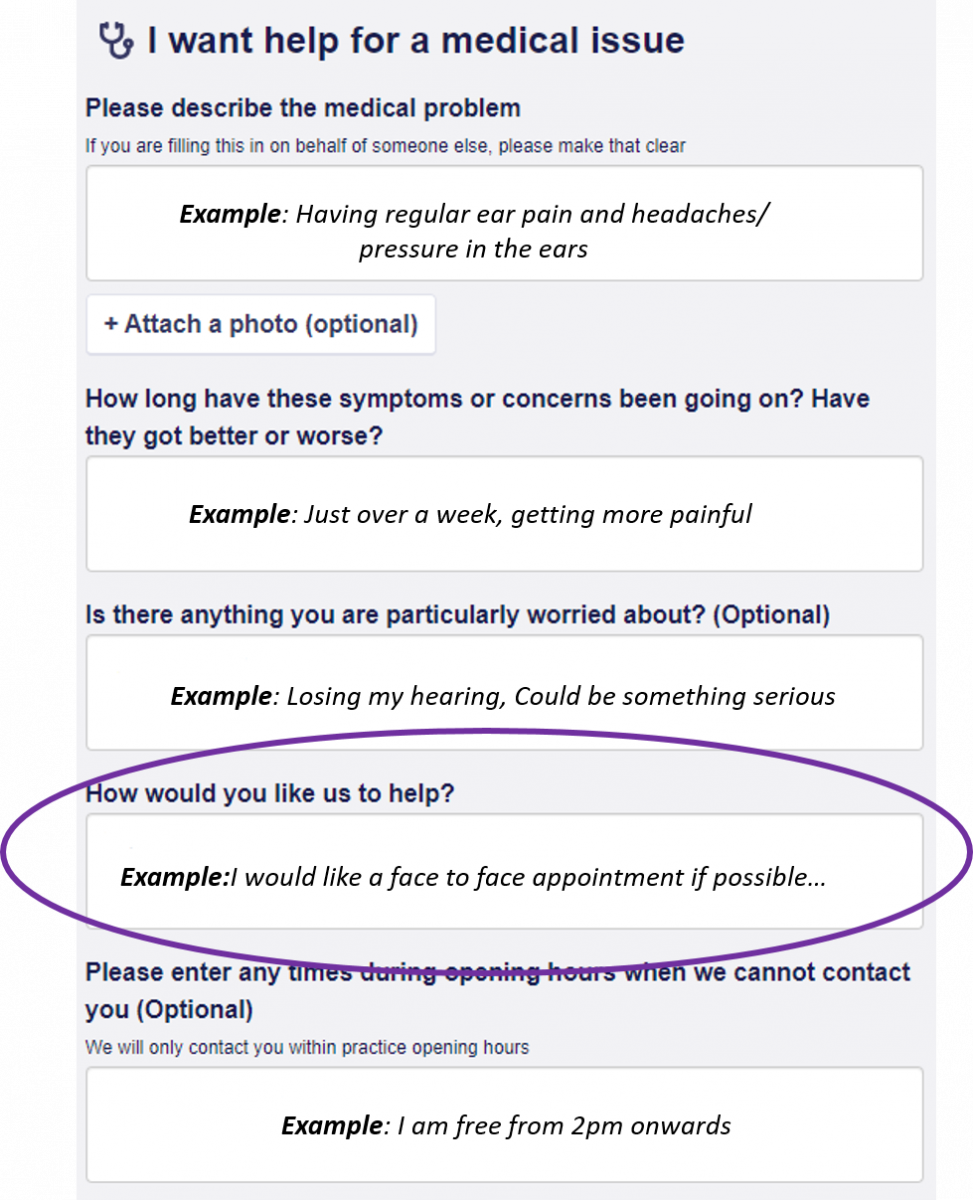 Published: May 14, 2021